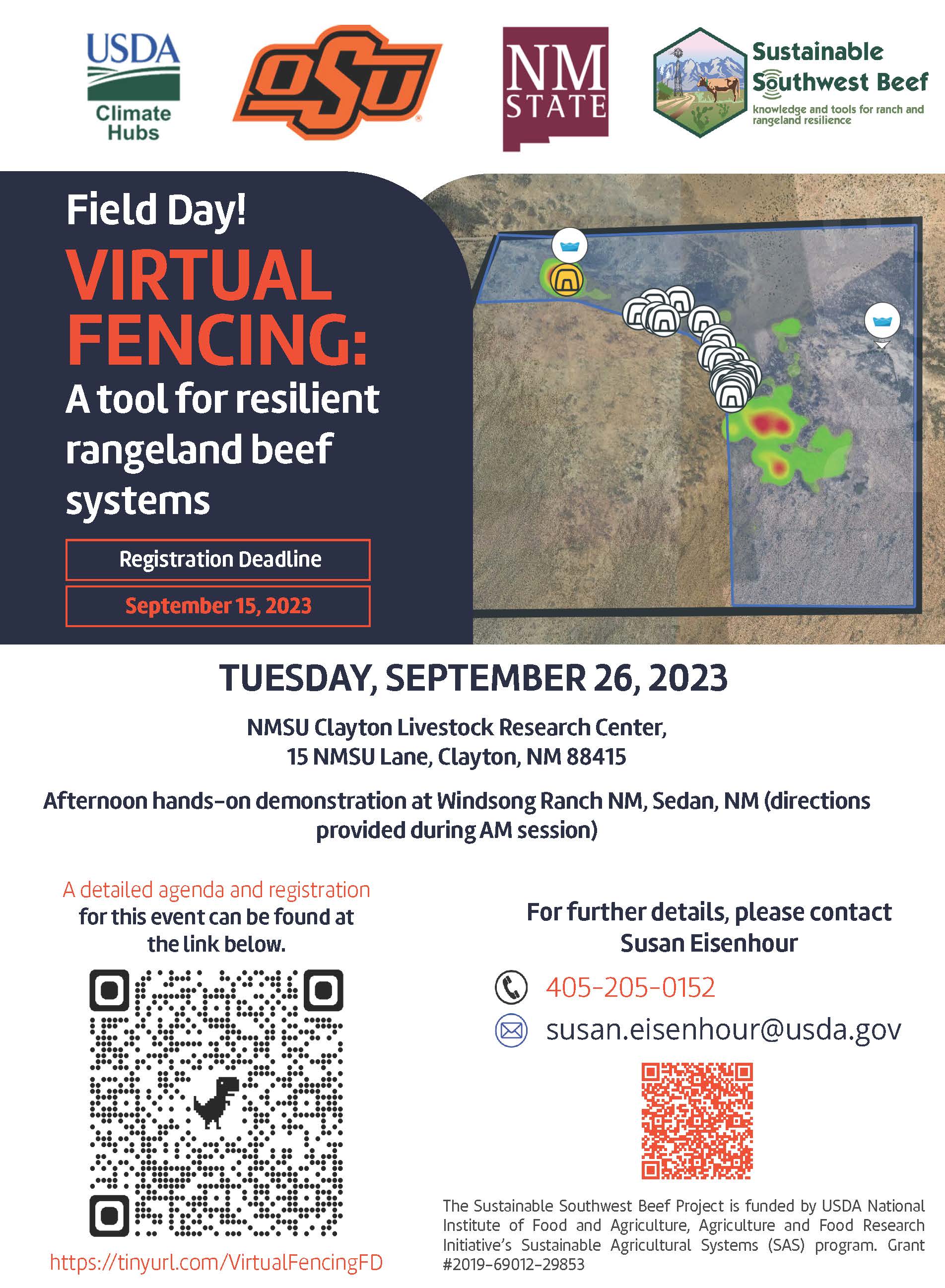 The use of virtual fencing (VF) to manage cattle grazing
after a wildfire, during a drought, near waterways,
or upon converting irrigated cropland to permanent
pasture is rapidly increasing across the Great Plains
and the West. A hands-on workshop to demonstrate
commercially available VF systems currently used
in Oklahoma, New Mexico, and elsewhere will be
held at Windsong Ranch NM this fall. Ranchers,
researchers, USDA NRCS staff and VF company reps
from VenceTM and No-FenceTM, will be on site to
conduct demonstrations and answer questions about
operation, cost, and use of this precision technology in
conservation plans. Brief presentations by a panel of
experts will be followed by hands-on demonstrations;
from App configuration, to collar deployment, to data
display and livestock management.
Please click here for the full agenda.
FREE REGISTRATION
Event Date Start-End
September 26, 2023 / 08:00 AM - September 26, 2023 / 03:30 PM