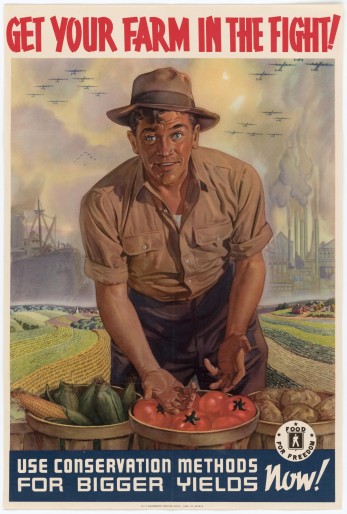 This page is intended to be a source of information for agricultural producers and management professionals on how to make their operations more resilient to the impacts of extreme weather and climate events. Our Team is dedicated to providing you with real stories from real producers in our region.
This information is available as regularly updated blogs, videos, podcasts, and public service announcements.
To be added to our stakeholder email list or for questions please send an email to the Hub Coordinator Susan Eisenhour at susan.eisenhour@usda.gov.
Sharing information on strategies to help agriculture and rural communities to deal with climate change and other natural resource challenges.
I had never heard the term "atmospheric river" before the recent stretch of insane rain on the West Coast, but boy am I familiar with the term now (here is a pretty interesting news story about hte west coast storms from the time of my writing this blog https://www.cnn.com/2023/01/17/weather/california-flooding-atmospheric-river-tuesday/index.html).  Some news sources are saying that the flooding will rank as one of the most expensive disasters in State History.  
While it's good to see that part of the United States finally getting some moisture, it would be better if it didn't all come at once.  Unfortunately, more frequent extreme, violent rain events seem to be part of the challenges that many experts are saying we will have to deal with as our climate continues to change.  On top of that, it often takes a heavy deluge to break severe droughts like the one currently plaguing so much of the Southern Plains.  With that in mind, I think it's important to give a little "shout out" to a program that I consider to be one of the first climate adaption efforts undertaken by USDA—the Watershed Protection and Flood Prevention Program.
I have written about this program before,  and while the watershed program makes up close to a $15 billion investment in public infrastructure and saves the United States an estimated $2.3 billion  in flood damage that annually does not happen because of protection provided by the dams and other projects created under this program, most people have no idea that this initiative exists.   This includes many who live directly below these flood control structures.
Beginning with the passage of the flood control act of 1936 and then the watershed protection and flood control act of 1954, the Soil Conservation Service (now the Natural Resources Conservation Service or NRCS) was charged with planning and constructing watershed projects nationwide.  To date, NRCS has constructed over 11 thousand dams in over 2,000 watershed projects that provide flood control, water supplies, recreation, and wildlife habitat benefits to communities throughout the nation.  
Oklahoma and Texas both have over 2 thousand of these structures within their borders.  In Oklahoma alone, it's estimated that the over 2,100 flood control structures in the state provide around $100  million in flood control savings annually. 
It's important to remember that this program itself owes its existence largely to weather events similar to what we have recently seen in California.  After all, it was in response to the record flooding in the 1930s that finally broke the Dust Bowl drought that the USDA Watershed Protection and Flood Prevention Program was originally created.   Ironically enough, the program showed its worth decades later when another round of record flooding hit Oklahoma and Texas in May of 2015 and broke the extreme drought that had plagued the two states since 2011. 
The difference couldn't have been starker—with the best example being that of Hammon, Oklahoma
Hammon is a small town in far Western Oklahoma. During the Dust Bowl of the 1930s, Hammon, like so much of the region, was hit with a crushing drought.  Poor land management left the soil hard, erodible and nearly impervious to water.  When the rain finally came in April 1934 the Washita River swelled two miles beyond its banks in a 14 inch down poor. According to The National Weather Service, the flood that swept through Hammon took 17 lives and caused $53 million in damage in today's dollars.
Fast forward to the record drought of 2011-15.  Hammon was again in the grip of record dry weather—at least they were until the spring of 2015 when in Late April and Early May the town was hit with over 26 inches of rain—nearly twice what they received in the flood of 1934.
The difference was that in 2015 there were 143 USDA flood control dams that had been constructed above Hammon and the surrounding area that held back nearly 60% of all the floodwater upstream, resulting in minimal damage to the town.
That tells the story.  Minimal damage in 2015……lives lost and $53 million in damage in 1934.
You can read more on the  comparisons of these two floods both with and without the Watershed Program https://www.nacdnet.org/2015/06/22/flood-control-structures-curb-major-losses/ and here https://conservation.ok.gov/from-drought-to-flood-the-hammon-story/.
One thing we can be certain of is that extreme weather will continue to challenge agriculture producers and our rural communities.  Climate Change means that droughts will tend to be longer and hotter, and rain events will have a tendency to be more violent and extreme.   We saw this play out in the Dust Bowl.  We saw it play out in the Southern Plains drought of the 1950s (which was worse in the Southern Plains than the Dust Bowl).  We saw it again in the record drought we faced in 2011-15.   And while these recent violent rains won't necessarily break the horrible drought in California, the recent weather on the West Coast seems to be playing to script.   
If you're interested in a little more information that on what USDA is doing in this area you might check out the podcast that we did with Dan Sebert Executive Director of the National Watershed Coalition,  or the episode we recorded with Larry Caldwell, Flood Control Program Specialist with USDA NRCS.  You can also learn a little about what the USDA Agriculture Research Service is doing in this area by listening to the podcast we recorded with Dr. Sherry Hunt, the Research Leader at the USDA ARS  Hydraulic Engineering Research Unit.
Its programs like the USDA Watershed Protection and Flood Prevention Program that give us the tools we need to be ready for whatever mother nature throws our way.  Just thought it was due another "shout out."
If you have kept up with the weather news, you know that California has been getting inundated by "bomb cyclones" and "atmospheric rivers."   Needless to say, that is good news when it comes to the record drought that has been hitting that part of the country (at least in the short term-although there is a lot of damage also coming with that much water in that short amount of time-we'll talk about flooding later).  Unfortunately, based on the latest forecasts, it doesn't look like much of that moisture will be making its way to the Southern Plains. 
What it could bring, however, is wind.
It looks like a real possibility for a strong gust front to be heading through parts of the region as a result of the west coast storm system moving its way across the country.  Combine that with the drought we are currently in and the above-normal temperatures we (for the most part) have been seeing, and it starts to whip together some real potential wildfire danger.  
As we have said before, the worst time to plan for wildfires is when you see smoke on the horizon.  With this latest wind blast coming our way, now might be a good time to go over your fire planning.
Here are a few suggestions from our partners at Oklahoma State University:
First–Survey the status of your home, out buildings and equipment. How would the property handle the blaze if you were in the path of a wildfire and help is delayed or not available?
Next–Keep the area around your home or farmstead mowed down short and make sure any kind of flammable shrubs or trees are a safe distance from your home or buildings.
Prune the limbs of your trees to prevent fire from spreading to the crown of trees.
Clean up other flammable items around your home and buildings, including firewood. Stack or store firewood a safe distance away from them.
Consider the fire entry points of your home. Keep windows and doors shut on barns to prevent the entry of flying embers.
Identify bare ground or a gravel area where equipment can be stored in case of a fire.
Spread out a hay supply — don't store all your hay in one spot.
Develop a livestock contingency plan. Determine where animals can be moved to—like a trampled-down area or a corral—until the fire passes.
Check with your insurance company for details of current wildfire coverage. Make sure your policy is up to date and determine if the plan needs to be enhanced.
Remember also that wildfire isn't just a rural issue. Suburban areas are also at risk, especially those on the edge of metro areas where heavy fuel loads grow up to the edge of housing developments. Also, remember that the more you can do to reduce fuel load, the less risk we have for wildfire when conditions develop. Longer-term strategies like prescribed fire are helpful in controlling invasive species like eastern redcedar and reducing the amount of dry vegetation that can help fuel an out-of-control blaze.
For more information on what you can do to better prepare for wildfire, check out this link  to a handbook from Oklahoma State, K-State, Texas A&M and others that provides some suggestions on how to get your farm, ranch and rural homestead ready for fire danger.
Let's stay ahead of the danger this year and do a little fire planning.
January 9, 2023
December 30, 2022
December 22, 2022
---
The Ogallala Aquifer has a huge impact on agriculture and communities throughout the western portion of the Great Plains.  In this episode of the podcast we visit with Dr. Jean Steiner, Adjunct Professor at Kansas State University and Science Coordinator with the Sustainable Southwest Beef Project about some of the challenges facing the Aquifer in Kansas as well as some of the ways that producers can help extend the life of this critical resource. (Recorded January 25, 2023)
In this special episode of the podcast we again visit with Victor Murphy from the National Weather Service in Fort Worth, Texas about the latest weather conditions in Oklahoma and Texas and what the outlook is like moving forward through January and on into spring. (Recorded January 10, 2023)
In this last episode of 2022 we visit with Julian Reyes, the National Coordinator of the USDA Climate Hub Network in Washington, D.C. Julian talks to us about the History of the Hubs, the work they do and what some of the initiatives in store for 2023. (Recorded December 30, 2022)
In this special episode of the podcast we visit with Matthew Sittel, Assistant State Climatologist in Kansas.   Mr. Sittel talks to us about the Kansas Mesonet system, the current drought impacting his state and what the weather forecast looks like for Kansas moving forward over the next few weeks and months. (Recorded December 20, 2022)
In this episode of the podcast we visit with Amanda Mathis, the Acting State Conservationist for NRCS in Oklahoma.   Amanda talks to us about her work for NRCS both as acting State Conservationist in Oklahoma and as the Assistant Conservationist for Partners in Arkansas and about some of the current initiatives at NRCS including the ongoing work to help producers through the drought and the upcoming push for Climate Smart Conservation practices funded by the Inflation Reduction Act. (Recorded November 30, 2022)

---
In this latest video in our ongoing "Voices from the drought" series we visit with Daryl Donohue from South East Kansas about the impact the drougth is having on his operation and how some of the practices he has implemented on his land have helped deal with the dry conditions. (Recorded January 22, 2023)
In this latest video in our ongoing "Voices from the drought" series we visit with Michael Thompson from Almena, Kansas. Mr. Thompson talks to us about the impact the drought has had on his operation this year, his plans moving forward over the winter and spring and how soil health practices have helped him better weather the dry conditions. (Recorded January 4, 2023).
This is the first in our series of videos highlighting the impact of the ongoing drought on farmers and ranchers in the Southern Plains region of the United States. In this video we visit with Laura Gay Burdick, a rancher from Palo Pinto County Texas and the Chair of her local Soil and Water Conservation District Board about the impact the drought is having on her operation. (Recorded October 6, 2022).
This is the second video in our series "Voices from the Drought." In this short video we visit with Matt Muller, a cotton, wheat and grain sorghum producer from Southwest Oklahoma about the impact the drought is having on his operation this year and how some of his practices are helping him cope. (Recorded October 20, 2022)
---
Public Service Announcements (PSA)
The Southern Plains Climate Hub, in partnership with Redlands Community College and USDA NRCS, is promoting soil health as a tool for climate change adaptation and to help producers adapt to extreme weather events. As part of this promotional effort, the Hub is developing a series of Public Service Announcements (PSAs) featuring producers from across the Southern Plains speaking on the benefits of soil health management. 
Kenneth McAlister grows cotton, corn, milo, canola, wheat, sesame, peanuts and soybeans near the Red River in Wichita County Texas.  He has been no-tilling his land since 2005 and has been utilizing cover crops for the last 4 years.
http://traffic.libsyn.com/southernplainspodcast/Kenneth_McAlester_Texas_Soil_Health_PSA.m4a
Scott Carpenter is a conservation district director and wheat producer from Nocona, Texas.  He utilizes cover crops and no-till on his land to hold on to more water and reduce erosion on his land.
http://traffic.libsyn.com/southernplainspodcast/Scott_Carpenter_Texas_Soil_Health_PSA.m4a
A cotton, peanut, corn and wheat producer from Morton Texas, Glen Lyon rotates crops on his 7,500 acre farm to reduce erosion and increase the water holding capacity of the soil.
http://traffic.libsyn.com/southernplainspodcast/Glen_Lyon_Texas_Soil_Health_PSA.m4a
A Farmer and Rancher from Norton, Kansas, Rusty Miller understands the importance of controlling erosion and increasing soil moisture.  Rusty incorporates cover crops and grazing into his cropping systems to help increase the health of his soil and improve his bottom line by reducing fuel costs and increasing fertilizer efficiency.
http://traffic.libsyn.com/southernplainspodcast/Rusty_Miller_PSA-Ks.m4a
Michael Thompson is a farmer/rancher from Almena, KS. Michael along with his father Richard and his brother Brian operate Thompson Farm & Ranch LLC. The farm is comprised of acreage in Norton County, KS, and Furnas County, NE, and grows wheat, corn, oats, barley, as well as cover crop cocktails. The ranch consists of a cow/calf operation that grazes on native range and diverse cover crops on farmland acres. 
http://traffic.libsyn.com/southernplainspodcast/Michael_Thompson_PSA-KS.m4a
Lance Feikert is the fifth generation farmer and rancher from Bucklin, Kansas. He raises wheat, milo and soybeans on dryland and irrigated acres. He also utilizes cattle in his operation to better utilize crops and encourage better soil health.With less water available to pump each year, many of his irrigated fields are becoming more like their dryland counterparts. No-till helps him make the most of limited resources. Lance says no-till practices improve the microbial community under the soil and helps increase water infiltration.
http://traffic.libsyn.com/southernplainspodcast/Lance_Fiekert_PSA-KS.m4a
Steve Pope is a 6th generation Western Oklahoma farmer and rancher.  He has been no-tilling for over 13 years and incorporates cover crops and grazing into his cropping systems.  Steve participates in USDA conservation programs such as the Environmental Quality Incentives program (EQIP) and the Conservation Stewardship Program (CSP)
http://traffic.libsyn.com/southernplainspodcast/Steve_Pope_Soil_Health_PSA.m4a
Jimmy Emmons is a life-long farmer and ranchers from Leedey, Oklahoma.  A local conservation district board member and a past President of the Oklahoma Association of Conservation Districts (OACD), Jimmy knows the importance of conserving our soil, water, air and wildlife habitats while working to protect the bottom lines of agriculture producers.
http://traffic.libsyn.com/southernplainspodcast/Jimmy_Emmons_PSA.m4a
Grant Victor is a Northeast Oklahoma agriculture producer and the winner of the 2016 Outstanding Landowner Award from the Oklahoma Association of Conservation Districts and the Nature Conservancy of Oklahoma.   A life-long resident of Afton, Oklahoma, Grant uses soil health practices to improve productivity on his land while controlling run-off and soil erosion.
http://traffic.libsyn.com/southernplainspodcast/Grant_Victor_PSA.m4a