BACKGROUND AND OBJECTIVES
The Australian beef industry is committed to using transparent, sustainable pathways to achieve best practices. The Australian Beef Sustainability Framework (ABSF) tracks performance of the industry against a series of indicators under four themes: Best Animal Care, Economic Resilience, Environmental Stewardship, and People and the Community.  Within those themes the industry has identified 24 priority issues, including biosecurity, climate change resilience,  biodiversity, antimicrobial stewardship, food safety and quality, and beyond. The ABSF reduces risks within the  Australian beef industry and leverages opportunities by managing what is most important to stakeholders inside and  outside the industry. The Sustainability Steering Group (SSG) is appointed by the Red Meat Advisory Council (RMAC) to ensure the ABSF progresses toward these goals on behalf of the beef industry.
The ABSF aims to:
Promote industry transparency and progress to customers and the community
Inform industry investment for continuous improvement in areas important to the beef industry and its stakeholders
Help protect and grow access to financial capital
Foster constructive relationships with external stakeholders to work collaboratively with the industry
The ABSF does not:
Establish or endorse measurement systems at an individual business level
Provide an accreditation or certification system
Endorse prescriptive management practices
Create additional work for individual businesses
The ABSF supports the strategy outlined in Red Meat 2030, a red meat-focused strategic plan, to deliver for the longevity and prosperity of our people, our livestock, and the communities we serve.
ACTIONS
In January 2021, the SSG completed a project to review and update the current list of priorities in which the ABSF reports on for a materiality review. The 2020 materiality review identifies and prioritizes the industry's material topics – topics that reflect the industry's significant economic, environmental, and social impacts or that substantively influence the assessments and decisions of stakeholders. Impacts can be positive or negative. The assessment identified 24 priorities which the ABSF reports on currently. The final prioritization was informed by global standards and practices, including the Global Reporting Initiative (GRI) Standards 2016.
Throughout 2021, the SSG assessed all available industry data relevant to the 24 priorities as a result of the materiality assessment. While minimal new data points were discovered, the work continued to confirm Australia is a leader in data. The ABSF delivers specific research projects to provide data where gaps exist. For example, the ABSF continues its balance of tree and grass cover spatial monitoring on grazing properties and collaborates with Meat & Livestock Australia to deliver net greenhouse gas emission annual calculations. In 2022, an on-farm survey of animal husbandry practices was completed to provide key insights into pain relief usage for livestock.
The SSG is currently assisting the beef industry to set further goals against all priorities. For instance, there has been success in progressing toward the Carbon Neutral 2030 goal, the 100% pain relief use goal, and the 100% access to shade goal, which the industry is eager to expand upon. This process will further enhance alignment with both the Global Roundtable for Sustainable Beef (GRSB) Goals and the UN Sustainable Development Goals (SDG).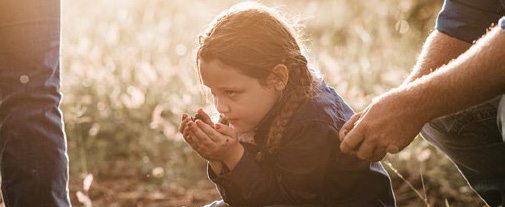 RESULTS

Project impacts on sustainable development include:
Social: The ABSF has made important strides toward upholding vital safety practices within the beef industry, ensuring improved health for both humans and livestock. The number of producers using pain relief for invasive animal husbandry procedures, for example, has increased to 35%, as the industry strives to 100% usage by 2030. Australian cattle producers continue to implement good agricultural practices, with the National Residue Survey recording a 99.6% compliance. Australia's robust traceability systems have ensured Australia remains free from exotic diseases and has increased responsiveness to biosecurity threats, with 83% of properties covered by a documented biosecurity plan. Additionally, 58.9% of cattle in feedlot have access to shade, as the industry plans to have 100% access by 2026.
Environmental: The Australian beef industry has continued to reduce its net CO2e emissions since 2005, recording a reduction of 58.21% in 2019. Native vegetation regrowth has also immensely improved, as the area of forest on Australian grazing properties increased from 12.94% in 2004 to 15.32% in 2020. Additionally, 7.6 million hectares of land typically used for cattle – an area larger in size than Ireland – has been set aside for conservation or protection purposes. 79.6% of Natural Resource Management regions achieved healthy groundcover thresholds, further protecting soils and ecosystem services. 2.39 million tons of food waste was recovered along the supply chain in 2021, diverting this from landfill. Finally, the amount of water used per kilogram of liveweight gain when raising cattle has decreased significantly.
Economic: Climate-adjusted farm productivity has increased, demonstrating that producers are adapting to climate change impacts. This adjustment will ultimately bring major cost savings to farms as they grow more resilient to erratic weather patterns and other climate change impacts. The simply reduction of CO2e emissions, for example, shrinks operating expenses in the long-run.
SUCCESSES AND LESSONS LEARNED
The ABSF's legacy will be the fulfillment of its vision of a thriving Australian beef industry that strives to continuously improve the wellbeing of its people, animals, and the environment. This legacy will support the prioritization of the Australian beef industry in global market access arrangements and as a strategic sustainable supply source for our international and national customers, enabling access to competitive financial capital from our investors.
As the impacts of global warming and greenhouse gas emissions become more apparent, and social and environmental governance, disclosures, and reporting become required by governments, investors, and customers, it is important to acknowledge the Australian beef industry's commitment to and leadership of the ABSF.
Most importantly, the success of the ABSF will lead to continuous improvement in environmental outcomes, animal health and welfare standards, community prosperity, and the health of the world achieved through ensuring a secure supply of nutrient dense food to an increasing population.
As the ABSF continues this work, increased access to data – understanding the current status of the 24 SSG priorities and beyond – will be vital for reaching social, environmental, and economic goals.