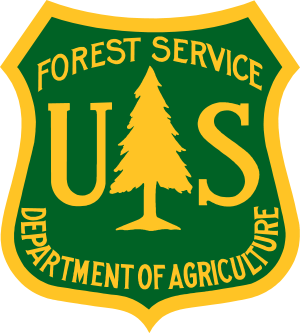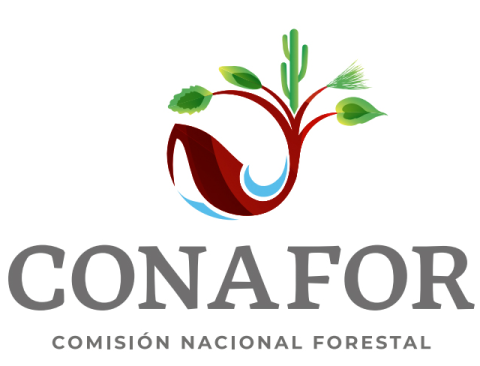 ---
The Updated Silvics of North America Project (USNAP) is currently conducting a full revision to the Silvics of North America (SNA)! This project is a collaborative effort by the USDA Forest Service, the Canadian Forest Service, and the National Forestry Commission of Mexico.
Many exciting features will be incorporated into the SNA for the very first time. One of the primary updates is that the SNA will now be published digitally as opposed to hardcopy books. The digital publication will be interactive and free to access, will support readability across devices (e.g., tablets, cell phones, laptops), and will include the option to download as a PDF file for offline reading. Chapters will also be published in Spanish and French for the first time to ensure equal access to users throughout North America.
In addition to the new access methods, chapter content is also being updated. This will include an expanded species list (especially for Canada and Mexico), new range and projection maps, and new chapter sections on important topics such as disturbances, goods and services, urban forestry, and research gaps. All SNA chapters will be newly written, peer reviewed, and individually citable. Once a chapter is published, it will be put on a maintenance schedule to assess the need for future updates so that the SNA continually reflects modern science.
Coming Soon!
Preview of the Silvics of North America digital publication in development.
The Silvics of North America has been the go-to reference for foresters and natural resource managers in the United States since 1965 and is considered an essential resource for understanding the fundamental silvics and species ranges of important trees species in North America. Though it was updated in 1990, the 30-plus years since have seen significant changes in species importance, improvements in understanding of species ecology, growth and genetics, and a better understanding of how climate change will impact individual species.
Read Bringing the Silvics of North America into the 21st Century from The Forestry Source to learn more about the need for this revision and how the framework for leading this project will be structured.
To see key project details at a glance, download the USNAP Fact Sheet in your preferred language:
The USNAP is accepting lead author applications for all species chapters. Applications are being reviewed on a first-come, first-served basis. The geographic scope of the updated Silvics of North America will be North America (defined as the conterminous United States, Canada, and Mexico). Species found only in Central and South America (defined as the region south of Mexico), the Caribbean, and Pacific Islands will not be included in the update. Please review the Chapter Outline and adhere to the instructions and timelines indicated below. All applications will be reviewed by the USNAP. If you are selected, you will be provided an onboarding package which specifies formatting, provides a Fillable Chapter Template, and provides supplemental resources.
Selected authors will be required to submit their first draft in English within 1 year of being onboarded. All submitted chapters will then go through a peer review (i.e., there is no guarantee that a submitted chapter will be accepted). If your chapter passes the peer review and is accepted, it will be published on a digital web platform and translated into Spanish and French. All editorial, peer review, and translation services will be performed for authors by the established USNAP team. All chapters will be released as individually citable publications with credit given to all authors and associated reviewers at the beginning of each chapter. Lead authors will also be the primary contact for all future updates to their associated chapter.
In addition to the traditional authorship route described above, the USNAP is evaluating opportunities to develop a graduate-level symposium course to guide students through chapter development with oversight from a lead professor. This authorship model is still in development. However, you can remain current with any progress by indicating this particular interest in the General Interest Survey.
Applications will be reviewed on a first-come, first-served basis. At this time, there is no expected end date for the application period.
Review Chapter List

To begin, review the USNAP Chapter List and confirm that a lead author has not already been assigned to your species of interest.

Complete Application

If your species is available, please download and complete the application form: USNAP Lead Author Application Form. Only individuals interested in lead author positions should apply. In the application, you will be encouraged to include information about your intended co-author team.

If your institution's firewall is blocking access to the application, please download the application via a personal device.

Submit Application

For authors based in the United States or Mexico, please submit your completed application form to: cameron.stelly+application@usda.gov
For authors based in Canada, please submit your completed application form to: sebastien.meunier@nrcan-rncan.gc.ca
All applications will be reviewed by the USNAP. Applicants can expect to receive an application approval or rejection notice via email within 45 days of submission. If more than 45 days have elapsed without notice, you may reach out via the submission emails indicated above.

Draft Chapter

If your application is accepted, you will be provided all necessary materials to draft your chapter. This includes formatting guidance, a fillable template, and supplemental resources such as new maps depicting current and predicted species ranges.

First drafts are due within 1 year of receiving onboarding materials. Paper length is expected to be a maximum of 13,750 words. Individual exemptions may be granted if warranted.

Publication

In order for your chapter to be published, it must pass a peer review conducted by the USNAP. This peer review will involve up to 24 technical experts with editorial oversight. Opportunities for revision will typically be given, although chapters may be rejected during this process.

Published chapters will be made available in a digital format as citable documents with credit given to all contributors.
Since 2019, more than 135 leading forestry experts from throughout North America have come together to address what content and format should be reflected in the revised Silvics of North America. Thanks to these contributions, we are pleased to share the USNAP Chapter Outline, which details the revised structure for the chapters. Chapter sections, headings, and subheadings are formatting delineations which will be standard for all chapters. Author Guidance statements describe what information authors should address for each topic in the chapter, but delineations found within are for informational purposes only. Customization of the outline may be approved according to need on a per species basis and can be requested in the application process.
Please view the Chapter Outline in your preferred language below:
The USNAP consists of four Committees that manage, facilitate, and produce content for the project: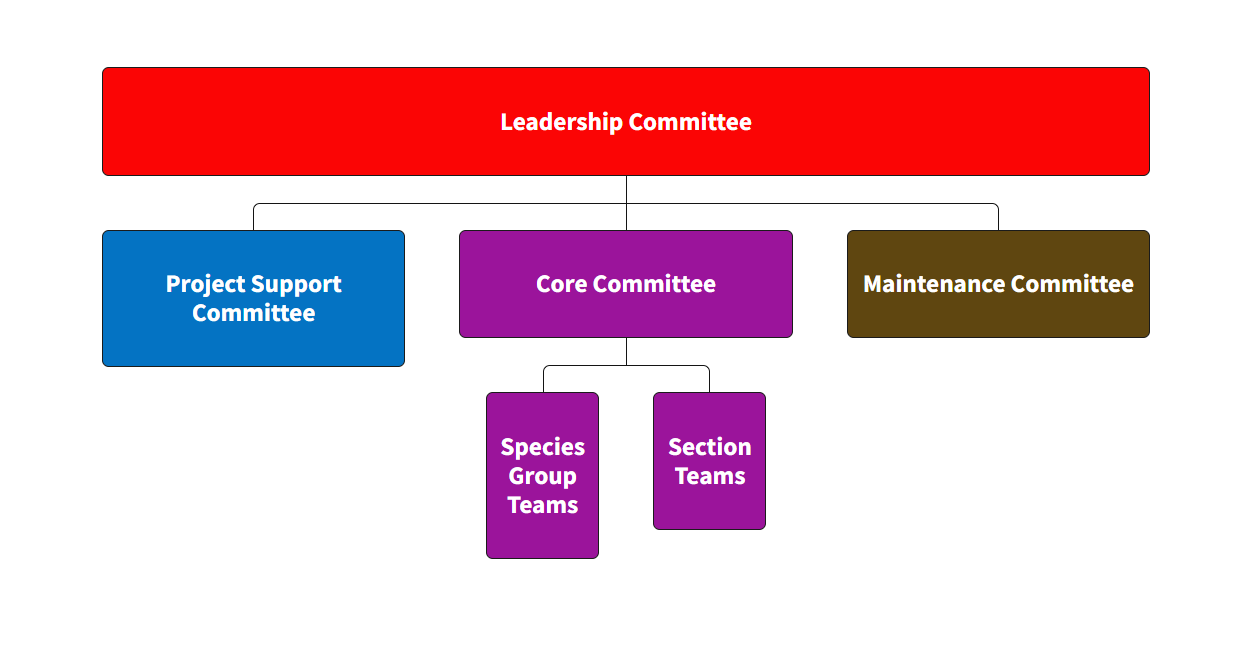 The Leadership Committee is divided into co-equal representatives from the current participating nations: the United States, Canada and Mexico. The primary responsibility of the Leadership Committee is to provide country-level approval, encourage participation, and solicit funding and personnel to sustain the project. Members from each nation are listed below:
United States
The Core Committee is the primary instrument for:
Developing the content for the updated Silvics of North America
Conducting peer reviews
Managing species-specific or discipline-specific concerns related to the project
In addition to Species Group Teams, the Core Committee has 9 Section Teams which address the standardized topics represented in each chapter. Each team is managed by 1 - 4 Team Leads and supported by 10 - 20 Team Members. These teams are:
The Maintenance Committee is designed to manage future updates to any species chapter after it passes the USNAP peer review process, and is published online. All chapters will be assigned to a maintenance schedule to ensure that the Silvics of North America stays current and reflects the most recent scientific literature.
If you would like to indicate other interests, such as volunteering for a Core Committee team or receiving email notifications regarding project updates, please fill out our survey and we will follow up with any relevant opportunities or information.
The following are Frequently Asked Questions regarding the Updated Silvics of North America Project (USNAP). This is will be updated as the project progresses, so if you do not see your particular question addressed here, you may find it incorporated at a later date.
To provide a comprehensive revision to the Silvics of North America that will:
Make the SNA the keystone reference for North American silviculture
Reflect the most current silviculture science
Modernize the document to current standards of technological engagement
Allow for updating
The Updated Silvics of North America Project is officially led and managed by the U.S. Forest Service, the Canadian Forest Service, the National Forestry Commission of Mexico, and the Postgraduate College of Mexico.
The USNAP is guided by the project's Leadership Committee. Serving underneath the Leadership Committee is the Core Committee, which represents the primary working group responsible for template development and peer review.

After a chapter is successfully completed and uploaded to the new SNA, it will move into the jurisdiction of the Maintenance Team. This is the group that will manage all future revisions and updates to the SNA.

Additionally, the USNAP is facilitated by the Project Support Committee.
Currently, the USNAP is preparing to accept lead author applications beginning on June 5th, 2023. The first completed chapters are expected to be online for public access during May of 2024.
Beginning on June 5th, 2023, individuals can formally apply for a specific species chapter using the authorship application process on the project's main web page. All chapter requests will go through the same evaluation process. Once selected, lead authors will have the authority to choose their co-authors.
Yes, a chapter template, formatting requirements, and supplemental guidance will be provided to all authors.
The Silvics of North America will focus on including the most important species within the North American continent. Initially, 300+ species will be targeted, but as a living document it will continually receive additions.
Typically, variations of a species will remain under a single chapter. The virtual nature of the document will allow for extending a chapter to include variant specific information. Species Group Co-Leads will provide guidance for particular cases in question.
No, these maps will be developed by the project's Distribution and Environmental Associations Team as a resource for lead authors. All developed maps will be provided to authors in a centralized shared drive. It will be the chapter author's responsibility as the subject expert to evaluate the range maps.
The SNA is not a climate change impacts document. The SNA has been and will continue to be a silvics guide. All impacts to species management will be explored within each chapter, including but not exclusively climate change/variability.
The entire revised Silvics of North America will be available in English, Spanish, and French.
There are 2 main routes to become involved in the project. The primary way is to apply for a lead author position. To apply, please follow the instructions on the project website starting June 5th.
Secondarily, you can indicate your interest to join as a member of our Core Committee Teams (e.g., Wildland Fire, Genetics) to assist in the peer review process. Currently these roles are all volunteer based, but any involved participant will receive proper credit in the updated SNA. If you would like to join the Core Committee, please indicate your interest here.