The Asombro Institute for Science Education, a Southwest Climate Hub (SWCH) partner, is in a unique position to be a bridge between the scientific community and the education community. Asombro educators are both teachers and scientists who are skilled at translating scientific findings into engaging education activities. Since the inception of the SWCH, Asombro has been creating climate change lessons that are freely available for secondary educators.
In December 2020, Asombro presented about three SWCH climate change education units for middle and high school students at the American Geophysical Union (AGU) annual meeting. Each year at the AGU conference, the National Association for Geoscience Teachers hosts a Geoscience Information for Teachers Share-a-thon, during which educators share free resources with each other. There were presentations from science education organizations like Asombro and from classroom teachers, who were there to share their favorite resources and the innovative approaches they've taken in their classrooms.
We showcased three of the 17 lessons available in the climate change education units. One of our favorites to share is Climate Data Jam from the Climate Change and the Water Cycle unit. Students examine historic and future predicted temperature and precipitation data from a SWCH database, identify a data trend, and then develop a creative project, like a skit, song, or drawing, to communicate the data trend to nonscientists.
We also presented a fun activity called Get Out and Graze from The Effects of Climate Change on Agricultural Systems unit. Students play the roles of Raramuri Criollo, an arid-adapted heritage cattle type, and a traditional cattle type, Angus, in a game that demonstrates how Criollo tend to be more successful than traditional cattle types under climate change conditions in the arid southwest.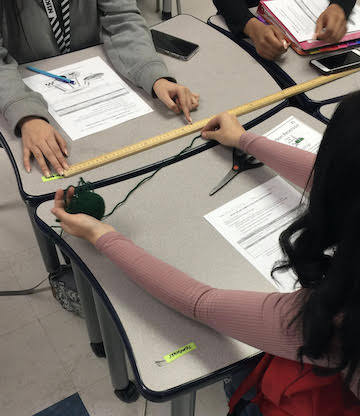 Our newest unit, Climate Change and the Carbon Cycle, includes Up in the Air. Students toss bean bags around the classroom to model the carbon cycle and then use a board game to calculate how much carbon dioxide accumulates in the atmosphere annually from the burning of fossil fuels.
To connect with Kelly or Stephanie please email them at the Asombro Insitute of Science Education:  
KELLY STEINBERG (Program Leader: Secondary Education: kelly@asombro.org)