Farmers, ranchers, and agricultural workers are no strangers to stress and adversity. However, climate change is expected to increase agricultural and forage variability, which could have adverse effects on the mental health of agricultural and rangeland workers. Drought, extreme heat, extreme precipitation events, and late-season frosts are predicted to occur more frequently, increasing stress and workload, and impacting physical and mental health and wellbeing for outdoor workers. A study in Montana found that 75% of farmers and ranchers recorded moderate to high levels of anxiety when thinking about the impacts of climate change on agriculture.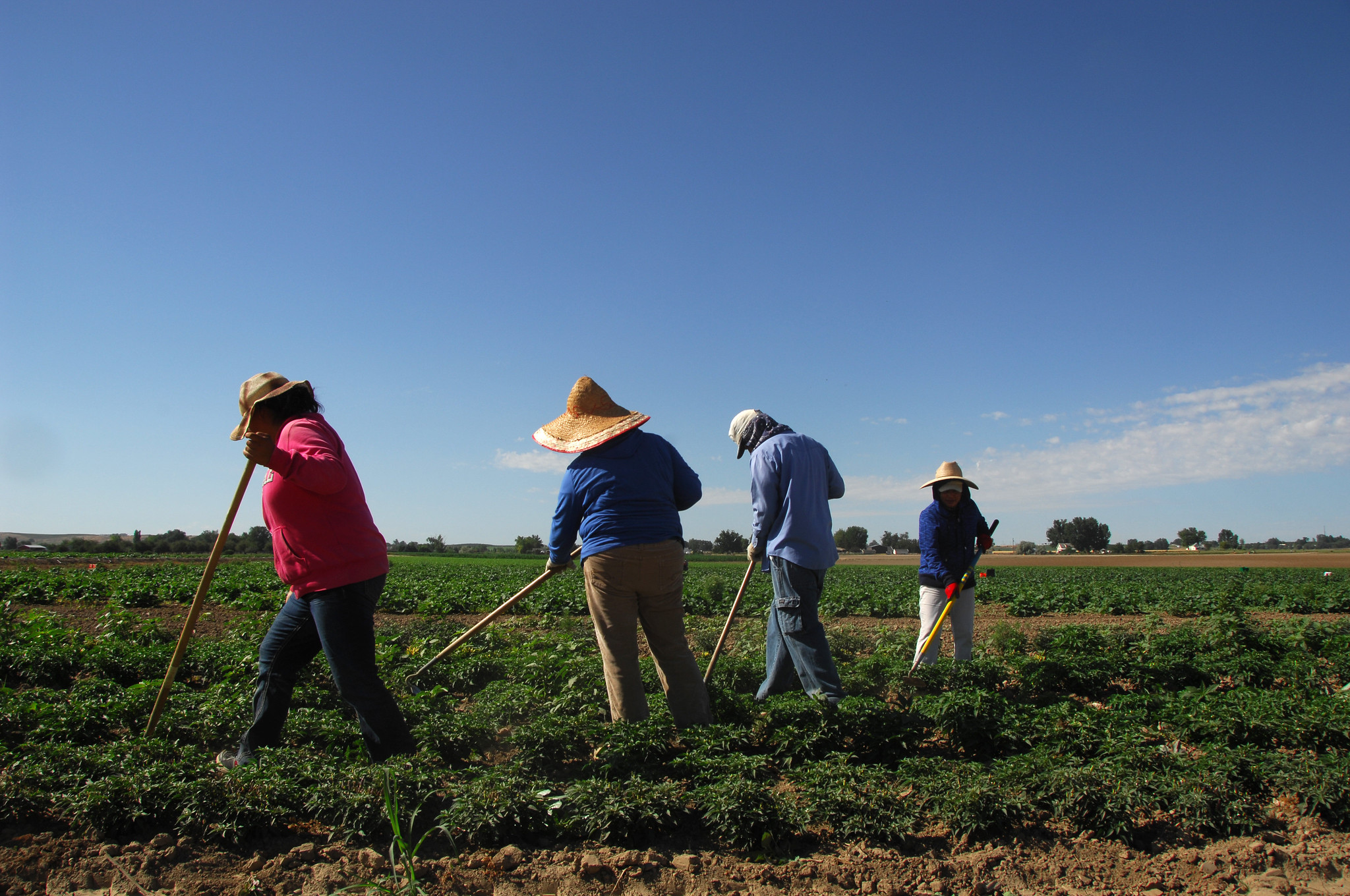 Drought has been linked to mental distress, reduced life satisfaction, and increased suicidality in farmers. Meanwhile, agricultural workers are likely to endure increased exposure to heatwaves and are especially vulnerable to heat stress due to the vigorous nature of farm labor. Extreme heat events have been linked to mood and anxiety disorders, increased suicidality, and anger and violence. Exposure to wildfire smoke is expected to increase, which can cause heightened anxiety, depression, isolation, and a lack of motivation, as well as physical health impacts like respiratory issues.
Counties in Washington and Oregon have high numbers of agricultural workers—especially Latinx migrant workers—coinciding with areas that have low community resiliency to natural disaster events. Latinx migrant workers can experience heightened vulnerability to the mental health impacts of climate change, among other factors, because of a lack of adequate access to mental health care and increased exposure to the impacts of climate change.
The adaptive capacity of rural and agricultural communities and individuals can be improved through increasing access to mental health support (through increased access to health insurance and telehealth), efforts to reduce the stigma of mental health challenges, and increasing support for adoption of climate-resilient agricultural practices.
Wildland firefighters and emergency workers contend with a broad range of mental health challenges related to climate change. They are regularly exposed to traumatic events and must help others in times of crisis. Meanwhile, they are often far from their homes and families, limiting their emotional support network and increasing the difficulty of reassimilation into normal society.
The role of emergency and healthcare workers is to support communities following natural disasters. Therefore, these workers are at an increased risk for mental health challenges, including substance abuse. Sometimes, first responders work in crisis areas where the victims are part of vulnerable population groups, such as children, or people they know, which can increase the mental health stresses of the occupation.
As fire frequency and severity increases, stress associated with wildland firefighting is also likely to increase. A recent study found that wildland firefighters reported rates of anxiety, depression, PTSD, and suicidal ideation at rates 2 to 10 times that of the general population. In addition, firefighters are more likely to die by suicide than in the line of duty. Firefighters employed by the USDA Forest Service can visit the Employee Wellbeing and Assistance Hub for help with mental health challenges.
Climate change can have an array of negative mental health effects, particularly on vulnerable populations.

A summary of the impacts of climate change on the mental health of Native Americans and Alaska Natives.

A summary of the impacts of climate change on the mental health of individuals in economically-disadvantaged communities.